COVID-19 UPDATE
GSU Group of Companies
With everything going on in the world right now, we know you have a lot to think about. The services provided by GSU and Group of Companies shouldn't add to your stress. We have taken the following steps to try to ease your mind, with some help from the Government of Ontario.
GREATER SUDBURY HYDRO, TIME OF USE RATE RELIEF UPDATE:
The Ontario Government announced that until May 31, 2020, they are extending emergency electricity relief to families, farms and small businesses. The announcement means that GSH residential and small business customers will continue to see savings on upcoming electricity bills. Customers who pay time-of-use electricity rates will continue to be billed at the lowest rate (off-peak price), 24 hours a day, seven days a week.
The electricity rate relief, initially provided for a 45-day period starting on March 24, 2020, has been extended by an emergency order under the Emergency Management and Civil Protection Act. The rate relief is intended to be in place for an additional 24 days until May 31, 2020.
No action is required by electricity consumers; this change will be applied automatically for everyone paying time-of-use rates, and customers will see the lower rate reflected on upcoming electricity bills.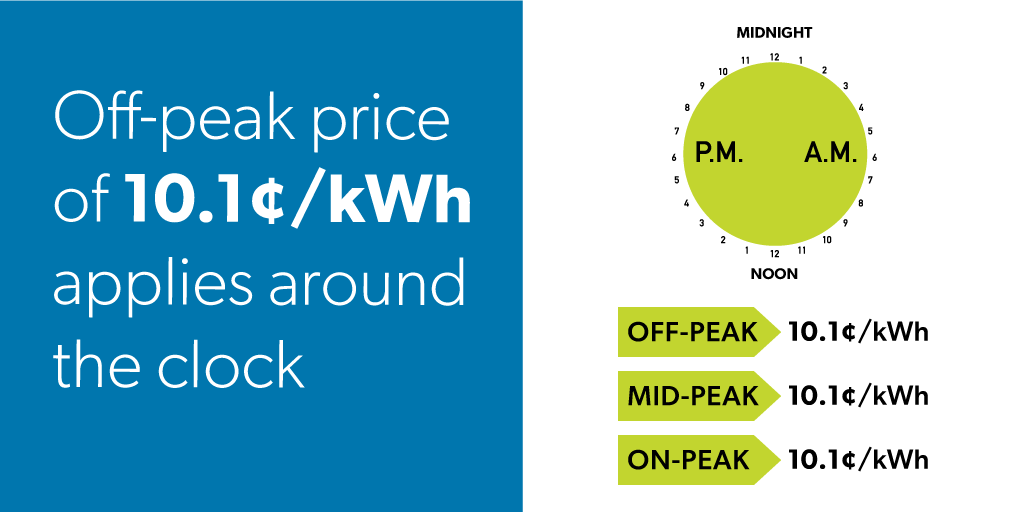 Please note this change does not affect customers who pay tiered rates or those who have opted out of Regular Price Plan (RPP) to sign a contract with an electricity retailer.
Further, we will not be disconnecting residential or low-volume small business customers while this situation continues.
Deferral of Global Adjustment (GA) Charges
Ontario is deferring a portion of Global Adjustment (GA) charges for industrial, commercial and residential electricity consumers that do not participate in the Regulated Price Plan (RPP) (i.e. pay Global Adjustment as a separate charge on the bill), starting from April 2020. The GA rate for applicable consumers (i.e., Class B) has been set at $115 per megawatt-hour, which is roughly in line with March 2020 value. Class A consumers will receive the same percentage reduction in GA charges as Class B consumers.
The government intends to keep this relief in place through the end of June 2020, subject to necessary extensions and approvals to implement this initiative.
Applicable electricity consumers will automatically see this relief reflected on their bills. Consumers who have already received their April (consumption) bill should see an adjustment on a future bill.
Please contact Greater Sudbury Hydro with questions about your bill. For more information: Deferral of Global Adjustment Charges Questions and Answers – last updated May 14, 2020
In addition, Greater Sudbury City Council has approved the suspension of charging interest on overdue water and wastewater accounts until June 4, 2020, effective immediately. If you need to cancel pre-authorized payments please contact GSU Customer Service.
Every day, we work with customers who are having financial trouble, and we will continue that practice. If you are having trouble paying your bill, please be proactive and contact us. Start the conversation. Whether you are a residential or commercial customer, we want to help you get through this.
*Please note that we are receiving a significantly higher number of calls and emails from customers. You may have a longer than normal "hold" time and it may take a bit longer for us to respond to your email. Thank for your patience and understanding.
Even though our offices and all Citizen Services Centres are now closed to the public, there are still several bill payment options available.
Visit Greater Sudbury Hydro's Bill Payments Options Page.
---
For Agilis Networks telecommunications customers:
We've taken steps to protect staff that deliver your essential service so that we can continue to maintain the system and keep you and your team connected.
We have closed our offices to the public. You can reach us by email, telephone or by using forms on our websites.
Being connected has never been more important. Telecommunications are key to keeping your business running smoothly in these challenging times. We have divided and isolated teams in all business lines. No matter what happens, there will be people available to maintain your service and answer your questions.
Staff and our regular suppliers/contractors who may attend at a home or business are equipped appropriately. They will ask if anyone is ill or has recently returned from outside Canada, and may not enter if there is an active risk. When they do enter premises, they will practice social distancing and appreciate that you respectfully do the same.
---
All companies will continue to provide essential services, and we will be deferring non-essential activities to a later date. For Greater Sudbury Hydro all essential maintenance projects will continue in order to preserve system reliability.
It may not be "business as usual" but we know that we provide an essential service in this community, and we must ensure that lights stay on.
Be calm—we'll get through this together. And be kind to each other—even across social and physical distance.