As of November 1, 2020, residential and small business customers have a choice between two price plans: Time-of-Use or Tiered. For more information on each plan, or to switch plans, visit Customer Choice.
The winter Time-of-Use (TOU) hours and the winter tiered threshold for residential customers are effective November 1, 2022.
Effective November 1, 2022, the Ontario government's Ontario Electricity Rebate (OER) will be changed to 11.7%. The OER is a pre-tax credit that appears at the bottom of electricity bills. For a typical residential customer[1] who uses 700 kWh of electricity per month, the OER would decrease bills by about $13.91 each month.
If you have a contract with an electricity retailer, you pay the price agreed upon in their contract, not the price set by the OEB.
Regular Price Plan (RPP) prices effective May1, 2023
The RPP TOU and Tiered prices set by the OEB for May 1, 2023 are shown in the pictures below. The picture also shows the hours during which those prices apply:
Time-of-Use and Tiered Pricing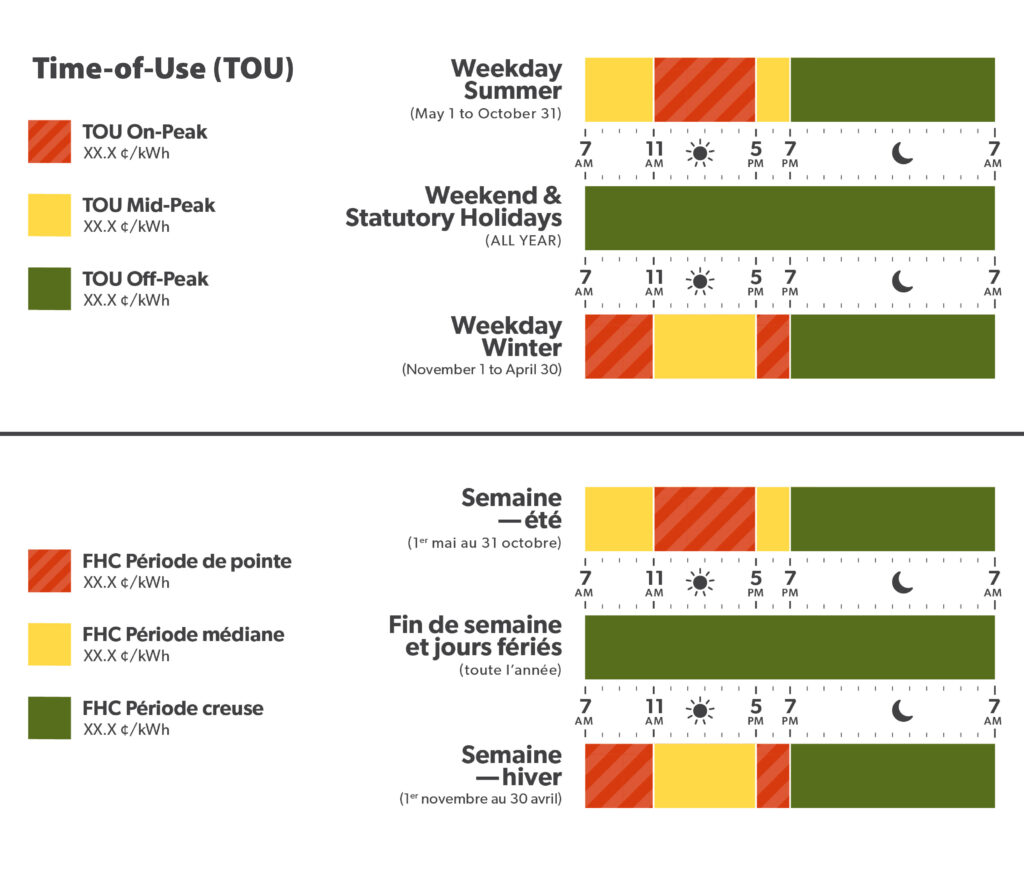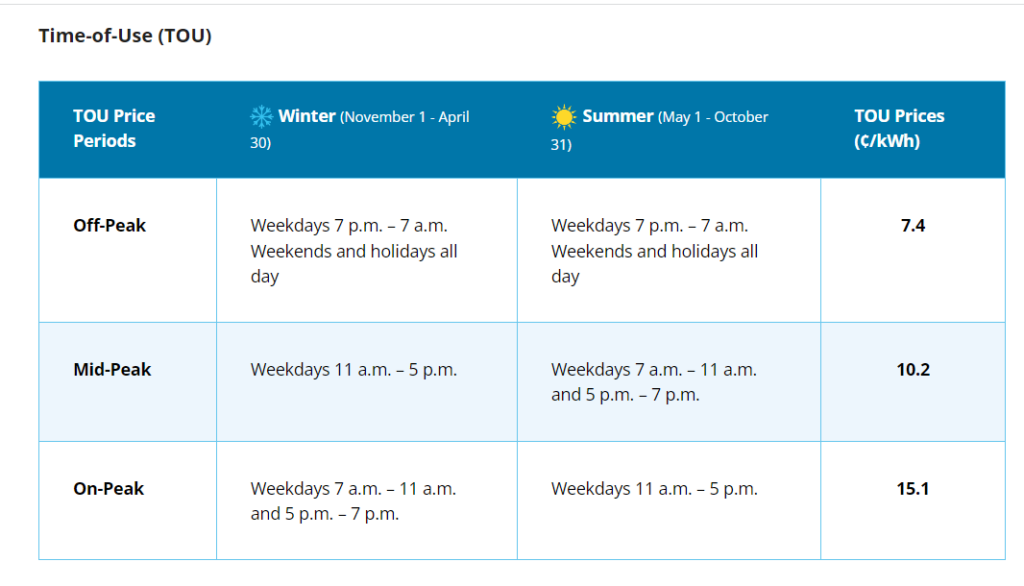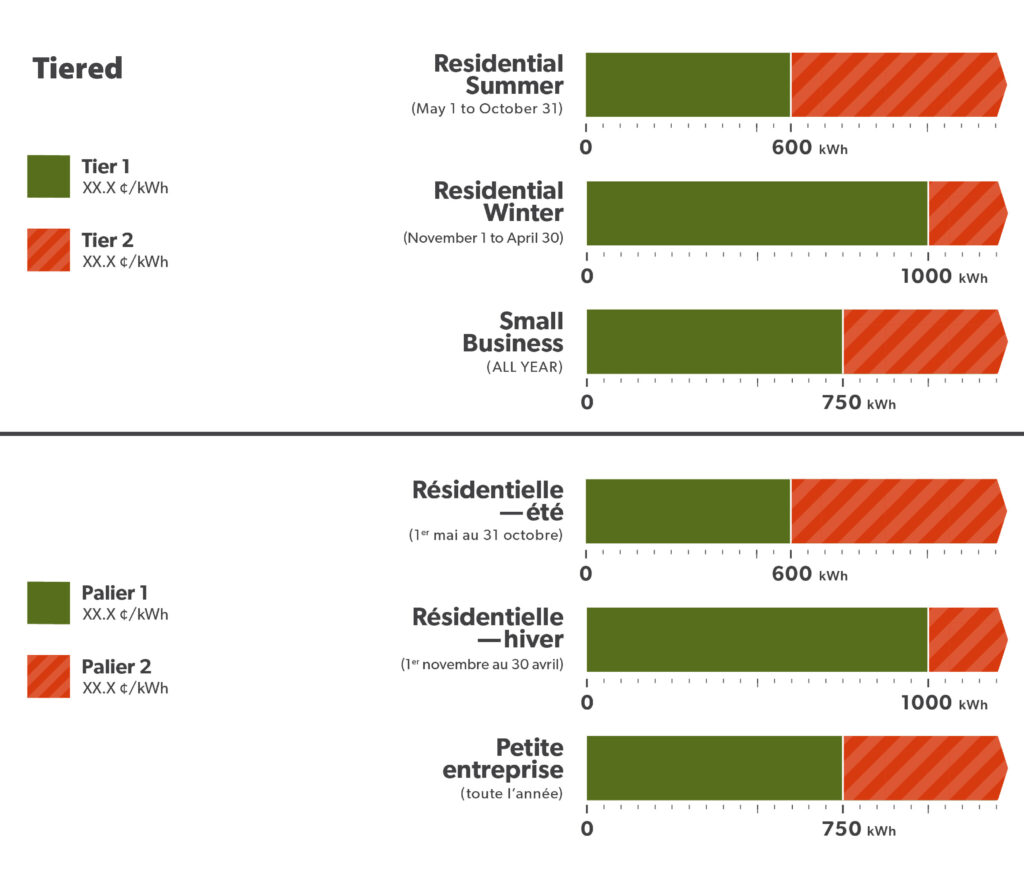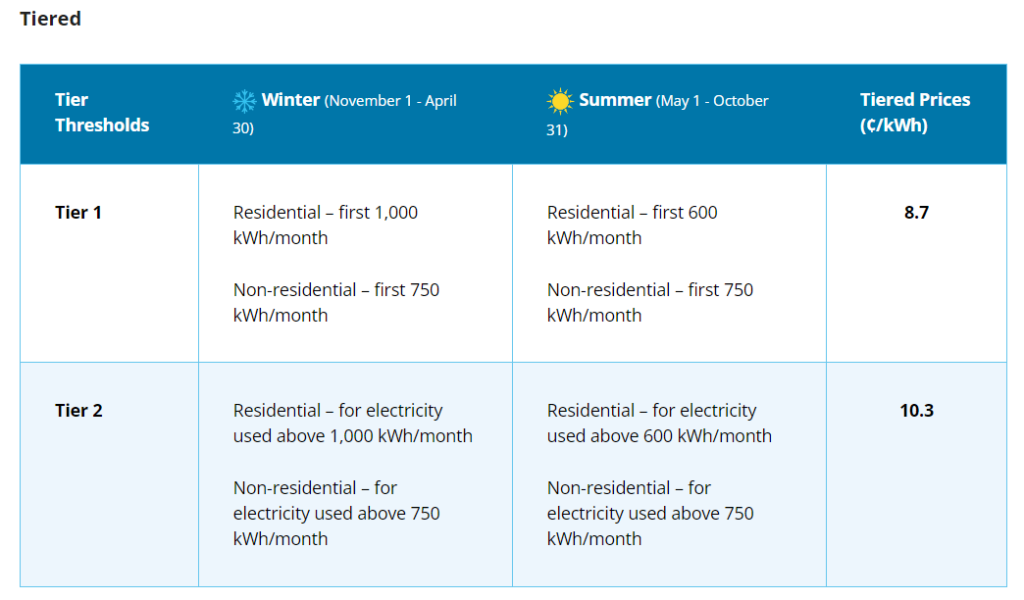 ---