As of November 1, 2020, residential and small business customers have a choice between two price plans: Time-of-Use or Tiered. For more information on each plan, or to switch plans, visit Customer Choice.
The summer Time-of-Use (TOU) hours and the summer Tier threshold for residential customers are effective May 1, 2022.
The Ontario Electricity Rebate (OER) is 17%, effective November 1, 2021. The prices here do not include other lines on your bill, like delivery.
If you have a contract with an electricity retailer, you pay the price agreed upon in their contract, not the price set by the OEB.
Regular Price Plan (RPP) prices effective May 1, 2022
The RPP TOU prices set by the OEB for May 1, 2022 are shown in the table below. The table also shows the hours during which those prices apply:
Tiered Rates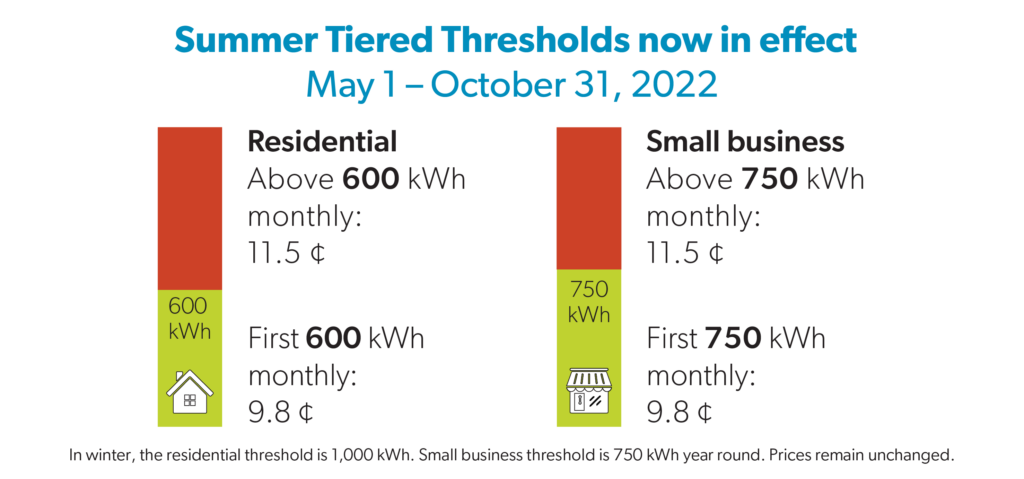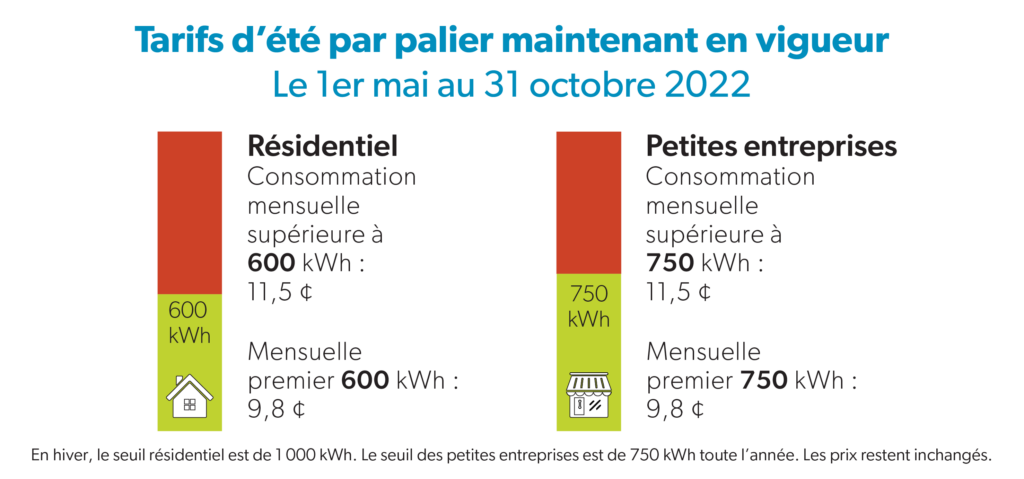 Residential Tiered Rates
| When | How much electricity you use | Rate (¢ per kWh) |
| --- | --- | --- |
| Starting May 1, 2022 | Up to 600 kWh/month | 9.8 |
| | More than 600 kWh/month | 11.5 |
Non-Residential Tiered Rates
| When | How much electricity you use | Rate (¢ per kWh) |
| --- | --- | --- |
| All Seasons | Up to 750 kWh/month | 9.8 |
| | More than 750 kWh/month | 11.5 |
---
Time of Use (TOU) Prices
The TOU prices set by the Ontario Energy Board are shown in the table below. The table also shows the hours to which those prices apply: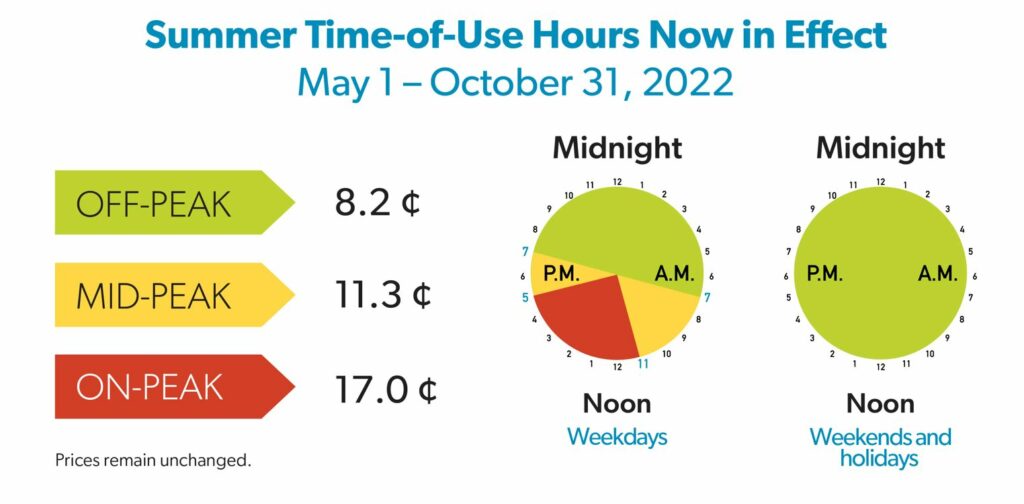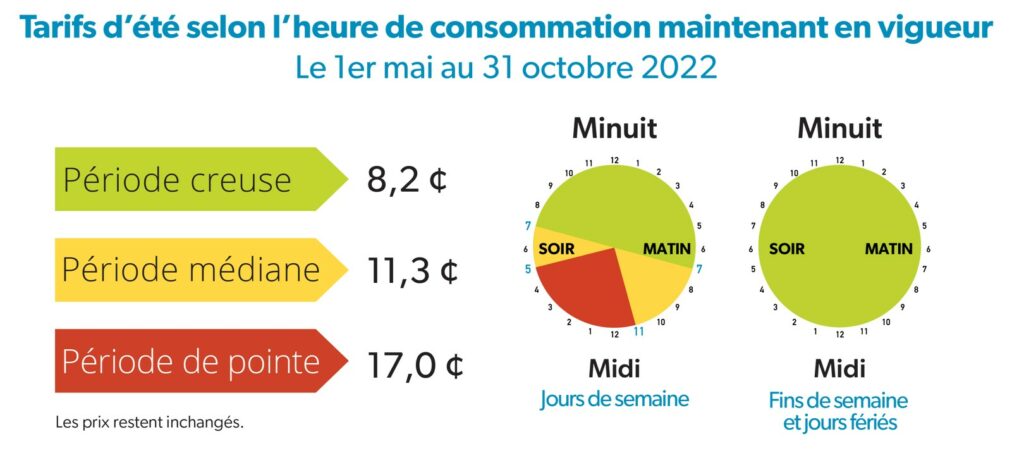 | OFF-PEAK | MID-PEAK | ON-PEAK |
| --- | --- | --- |
| 8.2 ¢/kWh | 11.3 ¢/kWh | 17.0 ¢/kWh |
Summer
May 1 – October 31 (Weekdays)
Weekends
and Statutory Holidays
Winter
November 1 – April 30 (Weekdays)