Current Electricity Prices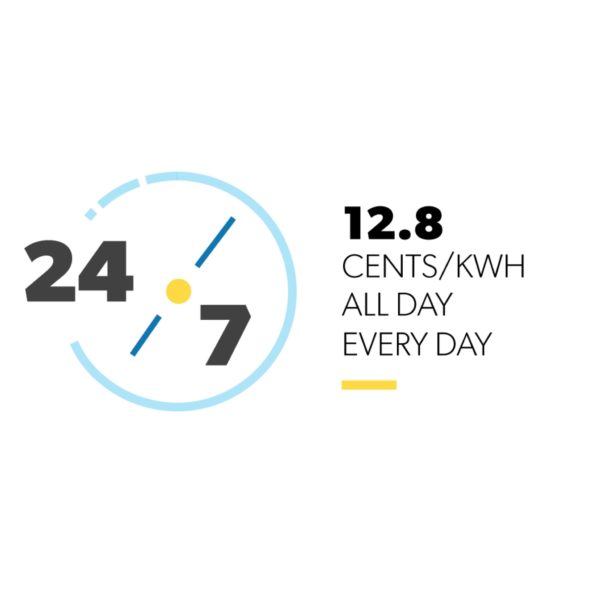 For more information about COVID-19 programs, visit our COVID-19 Update Page.
---
Time of Use (TOU) Prices until November 1st:
Summer
May 1 – October 31 (Weekdays)
Weekends
and Statutory Holidays
Winter
November 1 – April 30 (Weekdays)
How Does Time of Use Work?
Time-of-use electricity prices are like many cell phone rates, which are cheapest when demand is lowest: during the evenings, on weekends, and holidays.
In Ontario, when demand is lower, most of the power we use comes from sources like nuclear generators and large hydroelectric stations which are designed to run all the time. This is called "baseload" power.
During the daytime, demand goes up as more people are using electricity, i.e. turning on lights and using appliances, and businesses are open for operation during the workday. These are high demand times, and if all of the baseload power is used, the province turns to generally higher-cost sources. These sources, such as natural gas-fired plants, can be quickly called into action to meet rising demand. Other kinds of renewables such as solar and wind contribute to our power needs when they are available.
READ MORE: Electricity Rates | Ontario Energy Board
This illustration shows how each dollar paid on a Greater Sudbury Hydro bill was distributed in 2019. Note that only 16.6 cents of each dollar stays in Sudbury. The rest was passed through to other agencies.
11.5% HST LESS PROVINCIAL REBATE
Paid to Provincial and Federal governments.
2.7% REGULATORY CHARGES AND DEBT RETIREMENT
Paid to IESO and Ontario Electricity Finance Corporation.
7.3% TRANSMISSION CHARGES
Paid to Hydro One
16.5% GSH DISTRIBUTION
GSH retains only 17%. Other agencies absorb the remaining 83%.
62% ELECTRICITY AND GLOBAL ADJUSTMENT
Paid by GSH to IESO, Hydro One & Electricity Generators
Greater Sudbury Hydro controls only the "distribution rate", which is part of the "delivery charge" line of your bill. The rest of the charges are collected by GSH on behalf of other agencies, but they flow through and do not remain with Greater Sudbury Hydro.
Our goal is to provide the service levels expected by our customers at the lowest possible cost. We work hard to reach this goal. Although the industry has become increasingly more complex, our employees continue their efforts and dedicate themselves to the challenge of adapting to customer needs. As we take on new challenges, we are committed to meeting those challenges with a well-trained and motivated staff that hold our customers as the focal point of all of their efforts.