Bill Payment Options
For your convenience we offer the following pre-authorized direct debit options for paying your monthly bill:

Equal Payment Plan
An equal amount is withdrawn monthly. If you have a credit/debit balance when we settle your account annually, we will factor your balance into the calculation of your new monthly amount.
If you are registered for Equal Billing, we have changed the way that we reconcile your account.
Please find below a summary of the changes: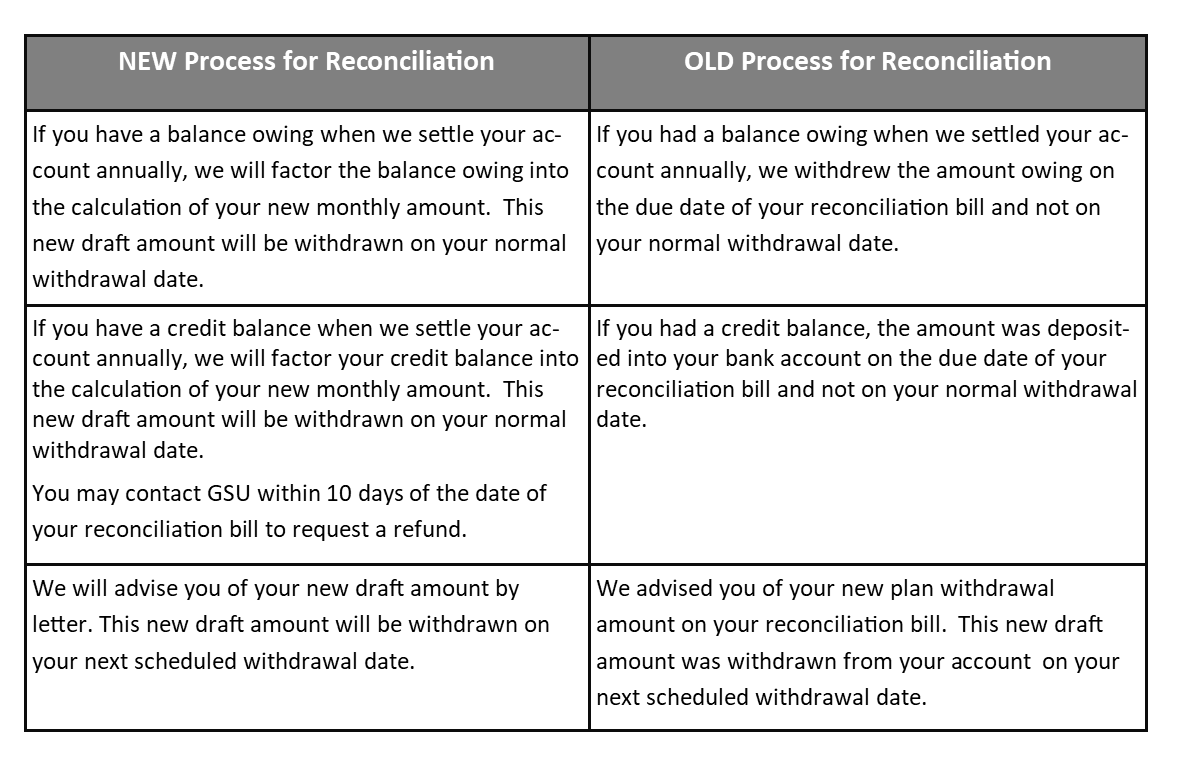 Variable or Actual Pre-Authorized Payments
The amount of your current bill automatically withdrawn on the due date of your bill.
To sign up for one of the above direct debit plans and have your payments automatically taken out of your bank account, please print and complete the form, then mail it in with a void cheque to: Greater Sudbury Utilities, PO Box 250, Sudbury, ON  P3E 4P1

Pre-Authorized Payment (Direct Debit) Plan Registration Form
---
Please note, it may take up to 10 days to receive payment.
Telephone and Internet Payments
Please make sure to select GSU – Greater Sudbury Utilities and use all the digits (zeros included) when entering your account number.
Please make cheque payable to Greater Sudbury Utilities and write your account number on your cheque.
A deposit box is conveniently located at 500 Regent Street, Sudbury.
Visit our main office, 500 Regent Street, Sudbury. Please see contact page for current hours.